Residential Appraisals in Seattle
Get in touch with one of our professional residential appraisers today for a free bid. We serve clients all throughout the Greater Seattle area.
Get In Touch
Get an Accurate Seattle Home Appraisal for Single & Multi Family Properties, Condos and More
Our experienced residential appraisers are familiar with all types of Seattle homes, from single family dwellings, multi-family properties, vacant land and more. We understand the complexities of each type of property and can provide an accurate reliable value based on detailed analysis of the area.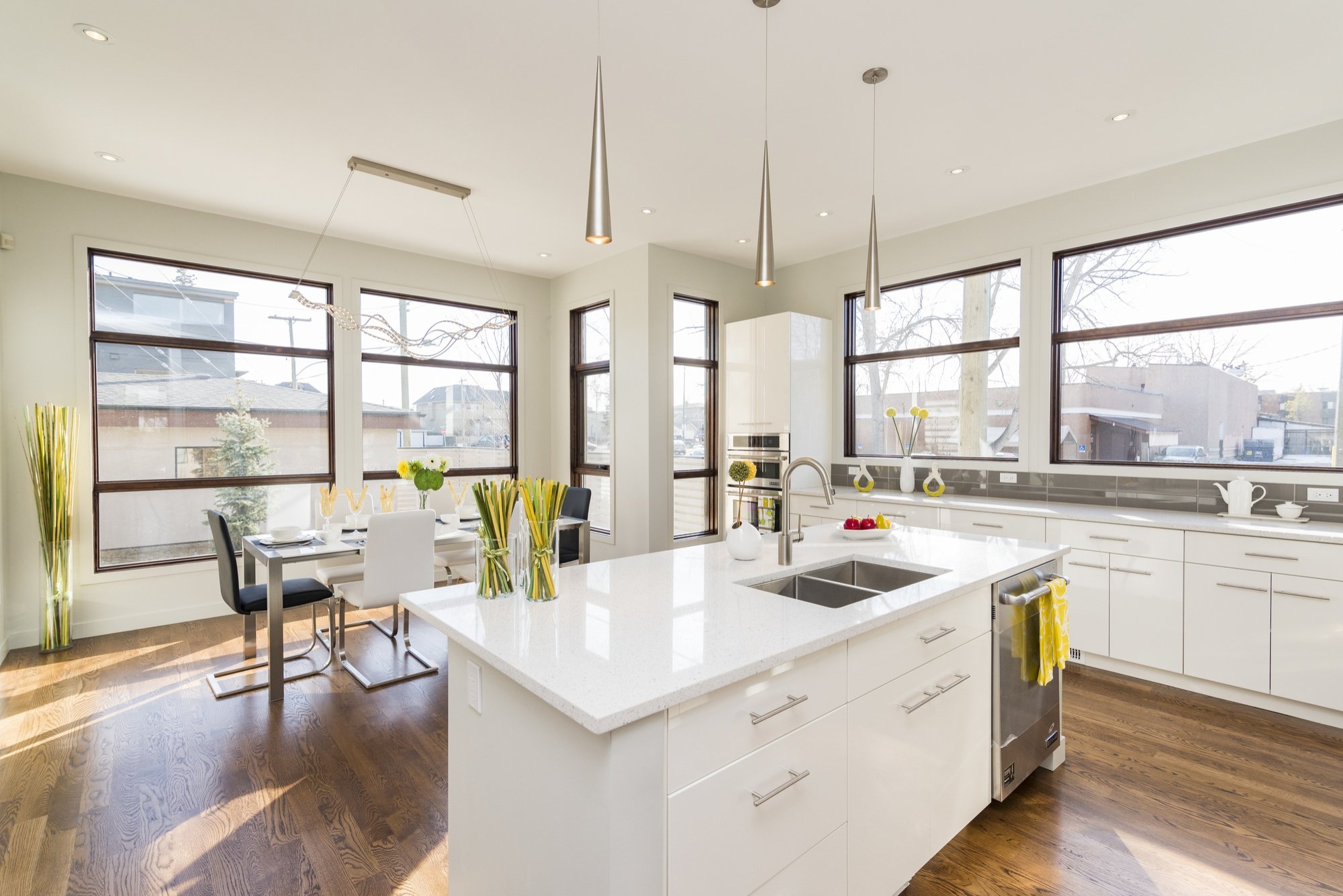 Residential Use Appraisals
Our trusted team of appraisers can help with a variety of residential applications.
Why Choose Us for Your Home Appraisal Needs?
We have a team of expert residential appraisers with years of experience in the appraisal field. Our appraisers are passionate about providing our customers with an accurate and up-to-date valuation of your real estate. We strive to understand the appraisal industry at the highest level, and offer competitive pricing, fast turnaround times and reliable appraisals for our Seattle clients.
Experts in the Industry
Our team has many years of experience across a wide selection of property types. We've helped countless clients throughout the Seattle area and we're confident we can help you too.
Neighborhood Complexities
Seattle has multiple neighborhoods. From Ballard, Laurelhurst,  South Park and Fremont. Each of these along with all the others have a variety of complexities that can make the appraisal process challenging. 
Geography can play a large part, as with the cases of West Seattle and Magnolia accessible only via bridges or by taking longer routes. Green Lake for instance surrounds a lake for which it's name. However, each portion can be quite different. Our team at FTW Appraisal has the experience to understand the nuance that lays within the Seattle neighborhood.
In Depth Research and Analysis
We use the industry's best tools and software to ensure we're providing our clients with the most accurate and up-to-date information.
Efficient and Clearly Experienced
I hired Francis T Webster Appraisal Partners to do a Residential Appraisal and highly recommend them. They arrived on the appointed day and time and were professional, efficient and clearly experienced. Their written Appraisal was detailed, thoruough, and arrived promptly. Their valuation was "on target."
– Sandy L.
High Recommended
He was very friendly and professional, took his time and took photos he needed, working around me while I was working from home. He turned around the report to me around in a couple weeks as promised. His valuation was honest, fair and not overinflated which is exactly what I wanted and needed.
– Ellen S.
Extremely Professional
I hired Francis T. Webster to do a multi-lot residential appraisal. Eric was extremely professional and detailed in his report. Communication was always prompt and I'd highly recommend their services.
– Brynn A.
Seattle Home Appraisal FAQs
How much does a Seattle home appraisal cost?
The cost of a home appraisal in Seattle is determined based on a variety of factors. These can be location, complexities of a site; acreage, topography, easements and encumbrances, waterfront properties, or non conforming interim use sites will likely require higher fees.
The use of the appraisal may also impact fees. Marital dissolutions and litigation cases come with extra liability and the potential for testimony. Estates and probate may require multiple dates of value.
How long does a home appraisal in Seattle take?
The appraisal inspection is typically completed in less than one hour. The entire process on getting the appraisal completed will vary property to property depending on complexities, location, and any external factors that may delay the completion.
We always provide our clients with a reasonable timeframe to expect and stay in communication throughout the appraisal process.
How do I find a local home appraiser?
Appraisers are typically found through referrals, attorneys and CPA's will likely work with a couple of appraisers they trust and will refer their clients to them. Google is also widely utilized in finding an appraiser. Sites like Angi, Thumbtack, and Home Advisor are also common places to locate an appraiser.
When engaging with an appraiser it is important to ask the right questions. For litigation, you may want to know if they have ever testified in court or provided appraisals for other legal related appraisals. For estates and probates, having an appraiser with experience in retrospective analysis, and an understanding that differences in effective dates utilized could be impactful to the estate.
What adds the most value to a home appraisal?
It isn't untrue that kitchens and bathrooms can make or break a home. But the value is derived from multiple places. Views and location can be very impactful. A waterfront property or a home with expansive views will typically obtain a higher value. The location of the home needs to also be accounted for.
A home that is smaller than all the neighbors could receive a boost in value if an addition was made. Finishing a basement could be a good way to increase the overall functional utility of the home while also adding to its overall value. Lastly, landscaping could be a quick way to both increase market appeal and value.